Area layanan : Bandung, Cimahi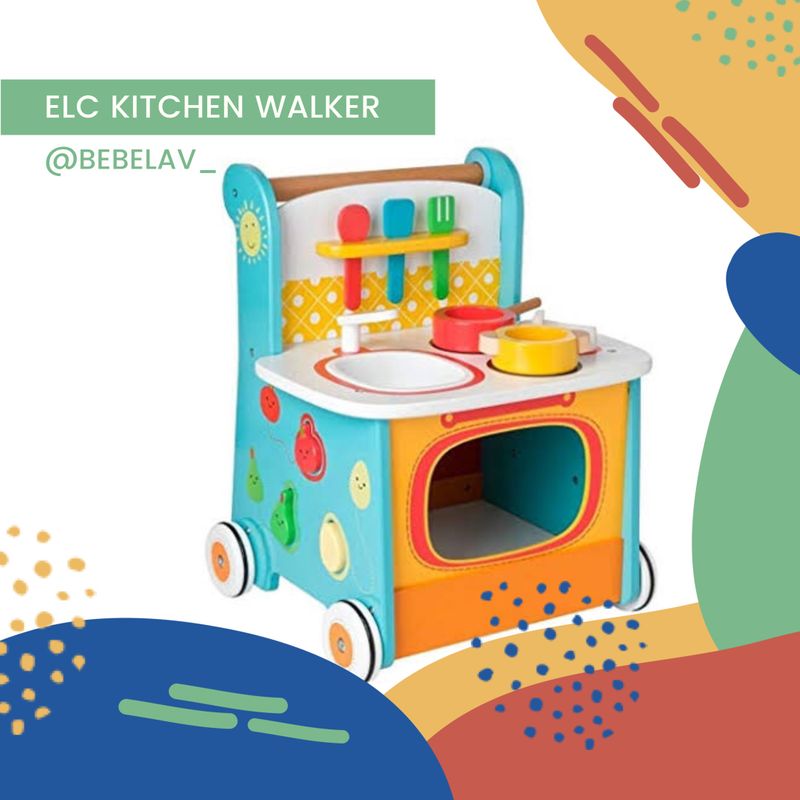 ELC Activity Kitchen Walker
Harga retail Rp1.200.000
Harga Sewa
Rp150.000
/ 30 hari
(Rp5.000/hari)
ELC Activity Kitchen Walker
Made from sturdy wood, finished with bright colours. Ideal for encouraging your little one to stand, it features a bar to hold for extra support when toddling along, providing baby with the confidence to take their first steps.
This classic kitchen comes with clicking dials, pots, pans, untensils and fun food shapes. your little one can open the oven door and cook a delicious meal or they can wash the dishes in the sink. This fun walker will provide endless hours of fun and develop fine motor skills.
Features:
- Made with sturdy wood
- Bright and colourful
- Bar to hold for extra support
- Great for developing fine motor skills
- Promotes physical development
- Comes with lots of accessories including play pots and pans
- Promotes physical development and imaginative play
Dimention : H 44cm x W 36cm x D 33cm